5 Reasons FMs Should Use IFMA's Relaunched Knowledge Library
Katherine Sproles
·
1 minute read
Stay on top of industry trends and best practices with hundreds of articles, reports, case studies and research in IFMA's Knowledge Library. Since 2015, the library has been the single source of truth for facility management thought leadership – a place where FM professionals could learn and access valuable resources. The library includes templates, research reports and other high-quality resources – including content from corporate sustaining partners and experts in the industry.
The relaunched Knowledge Library has a fresh look to make the library easier to use. It includes easy access to the industry's most valuable resources that you can read, listen to or watch from any device, any time. Here's what's included in the new library.
1. Interactive
Content can be read, listened to or watched right in the Knowledge Library – no need to download large files to access content. Audio and video will be embedded on the site, so you can get the content quickly without having to worry about file size or storage space. The new site is also fully responsive and mobile-friendly.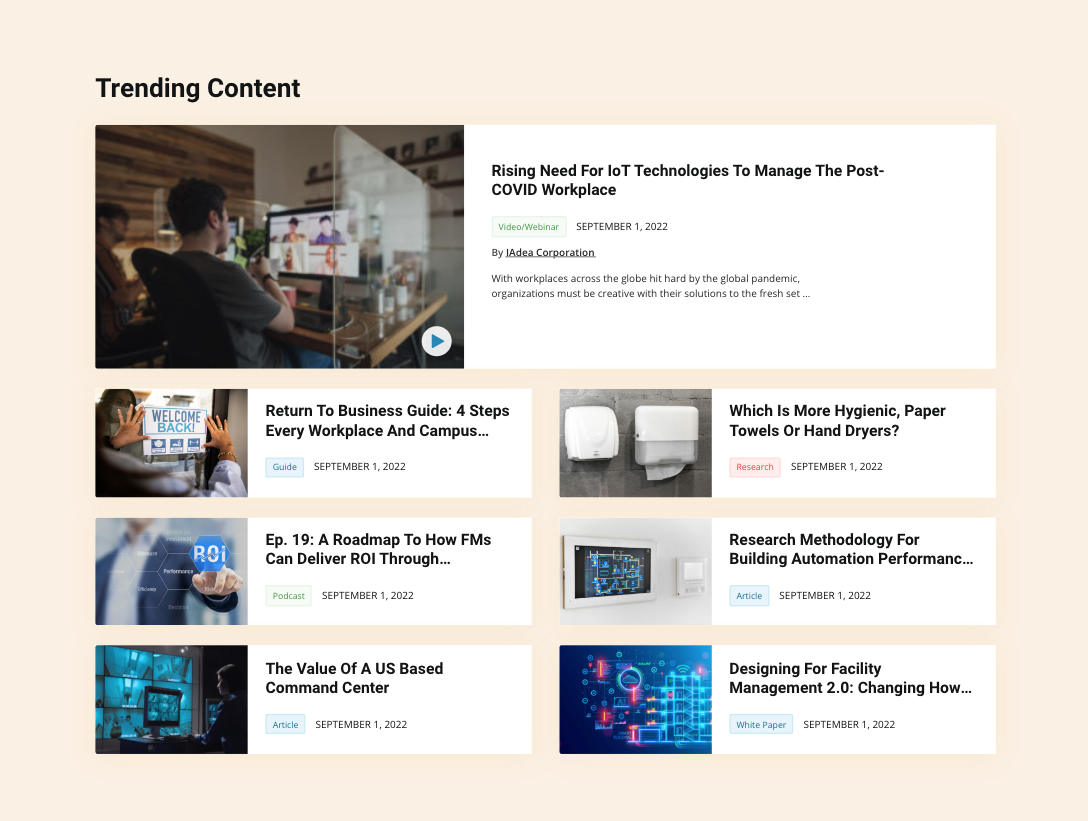 2. Advanced Search
See trending and related content easier than ever before – and search with a high level of accuracy. You will also be able to see related content.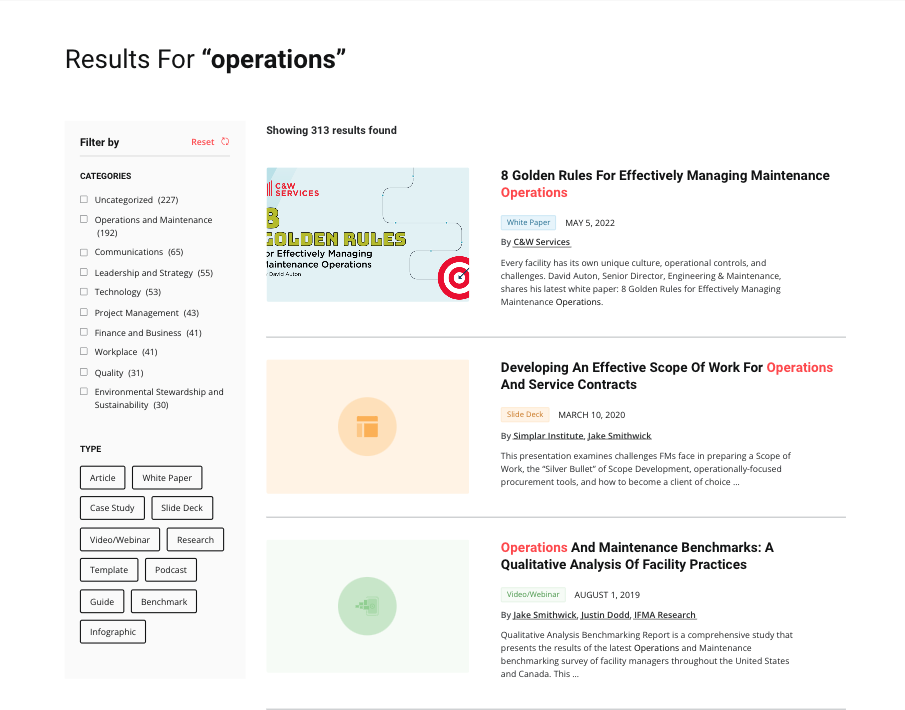 3.

New Toolkit
Facility managers can search for templates and tools – and build a library of resources specific to their needs.
4. Dashboard
Users can access IFMA products and services right on the dashboard, including IFMA's FMJ, PD courses and credentials, videos, podcasts and the most valuable content.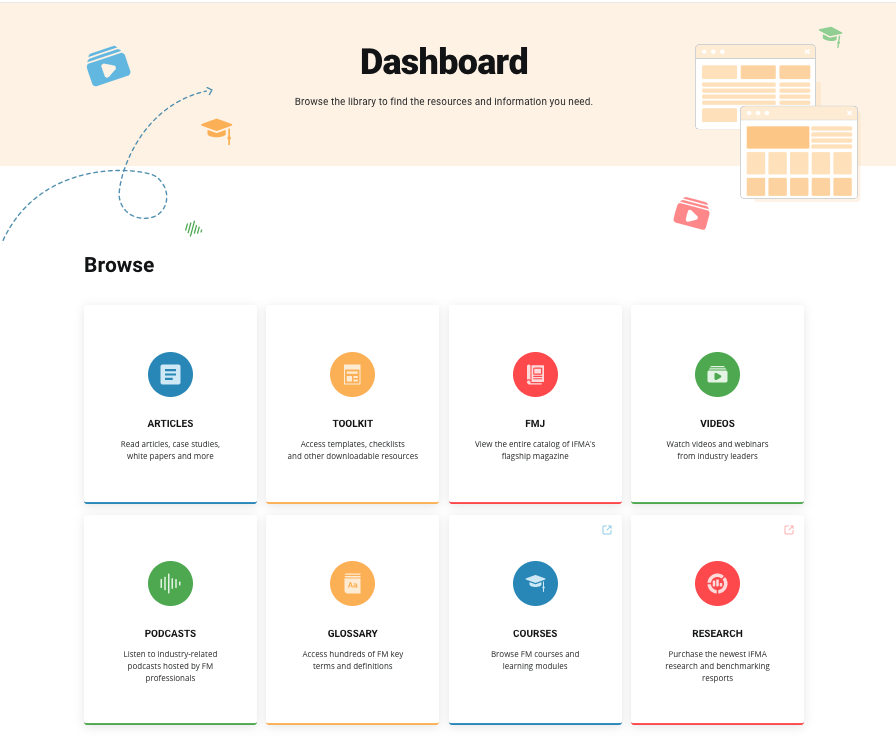 5. 100% FREE for Full Members
Full IFMA members no receive access to 1,000+ resources at no additional cost – it's included in your annual membership. Non-members can view 3 pieces of content a month.