5-Step Formula to Earning Your FMP Credential
Katherine Sproles
·
2 minute read
Interested in IFMA's most popular credential? We are walking you step-by-step through the process of earning your FMP.
Why is it considered the foundational credential?
The credential covers 4 key areas that every facility manager should have experience in—Finance & Business, Project Management, Leadership & Strategy, and Operations & Maintenance. The material showcases real-world examples that specifically address challenges a facility manager would face.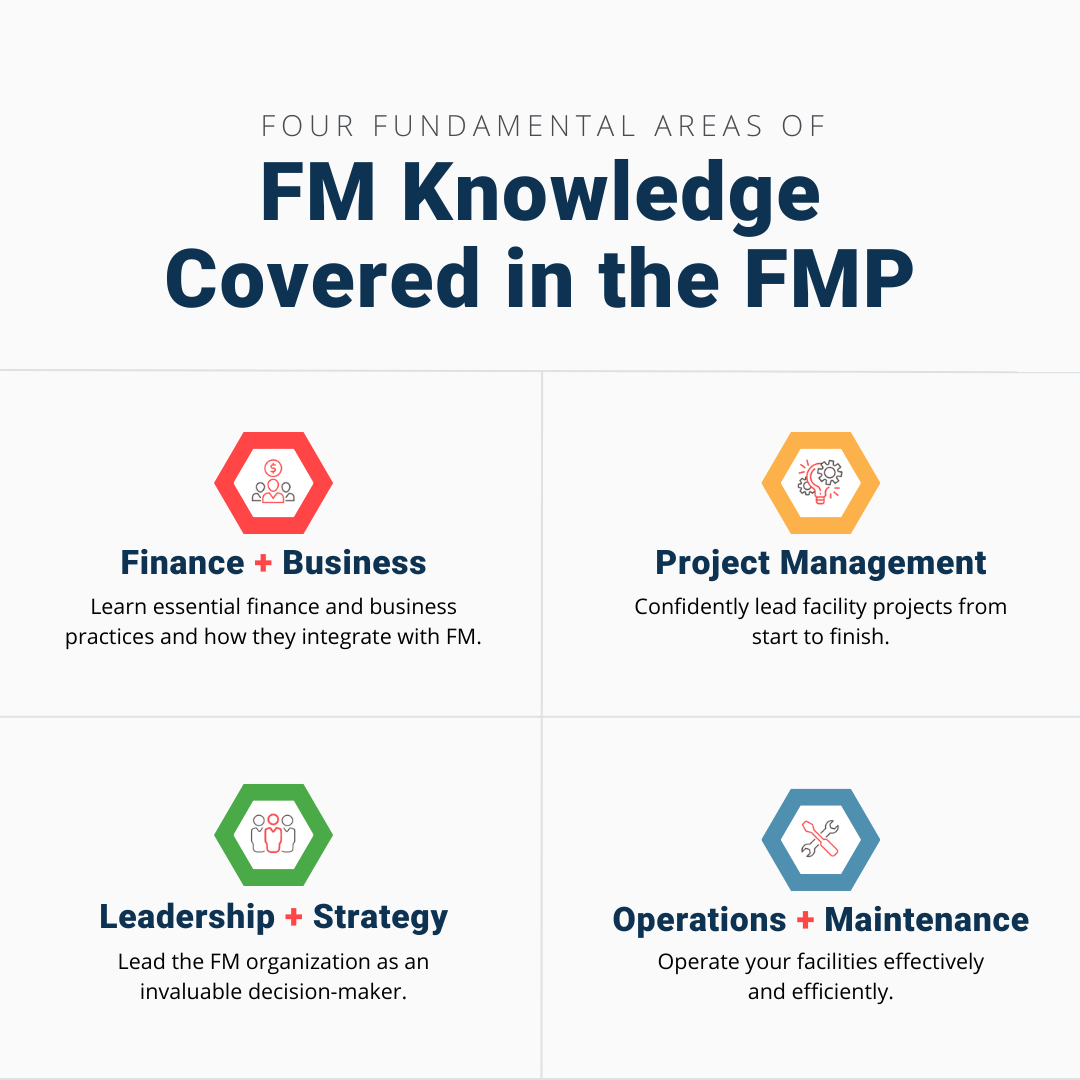 Who is ideal for the FMP?
Facility managers with at least a year of experience would most benefit from this credential. The FMP materials are aimed to fill in knowledge gaps and go more in-depth into the profession.
What makes the FMP credential a wise choice?
The FMP material is sourced from global standards. It educates you on FM concepts or projects you might not have been exposed to and gives you a base of knowledge for data-driven decisions.
5 Steps to Earning Your FMP
Step 1: Get Set Up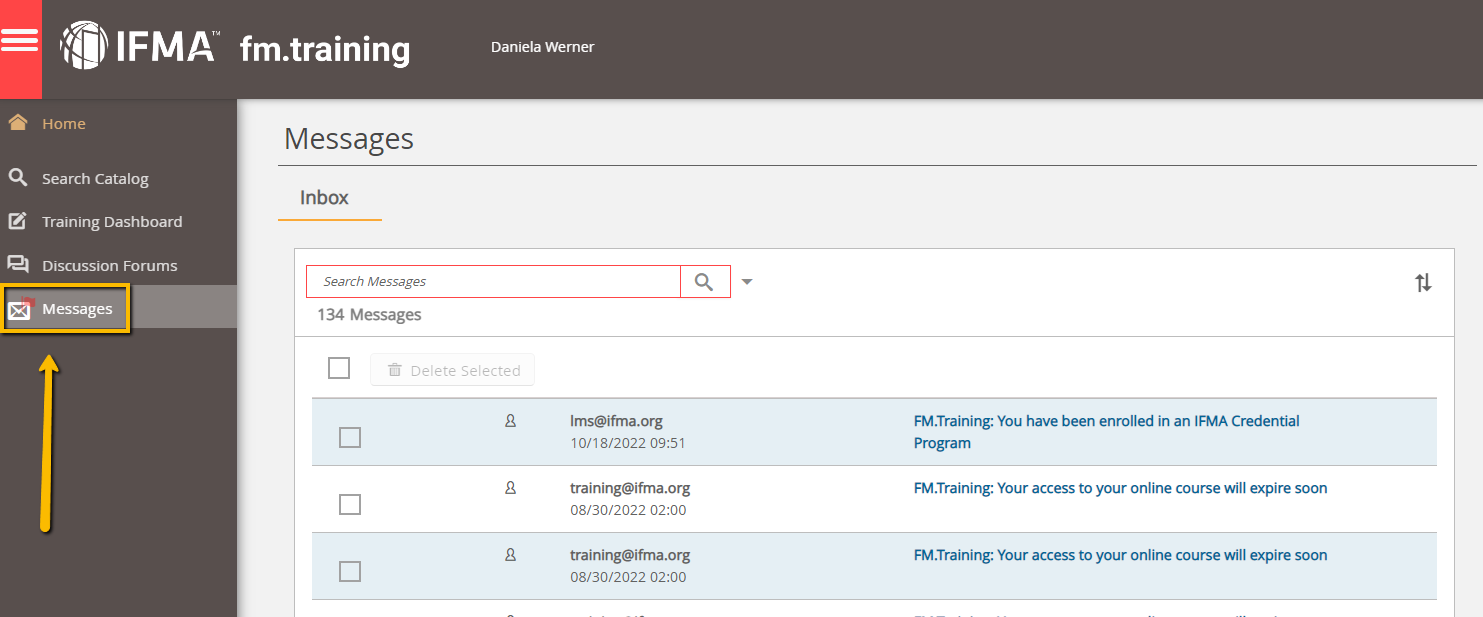 Login and use the email address that will be associated with your training course

Access your inbox and review emails
Make sure you can access course materials
Have a question or issue?
Review the how-to video or open a help desk ticket



Step 2: Plan. Study. Pass.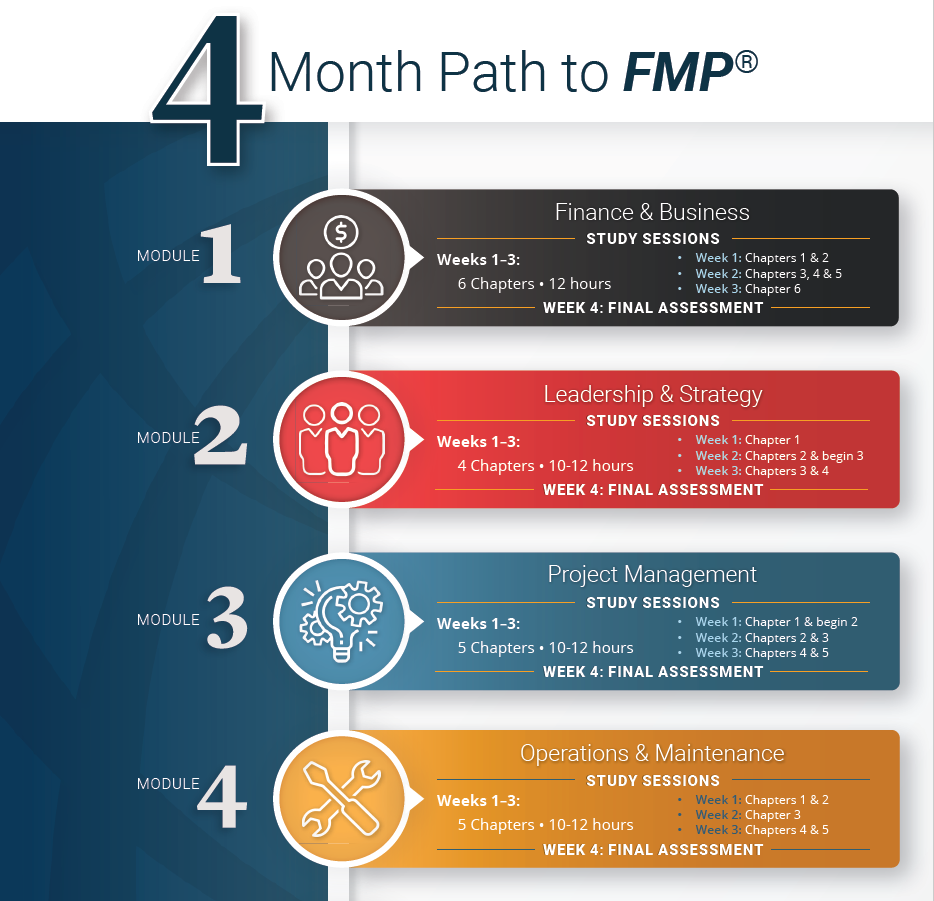 Set your completion date.
When do you want to earn your credential?
Download a free FMP study guide.
Pick a day(s) to study and stay consistent!
What days of the week will you study?
Note: You have two years to complete your FMP from purchase date, but IFMA strongly recommends that you set your completion date no more than a year out to optimize your success.
Step 3: Connect with a community.
Don't go it alone! Support exists.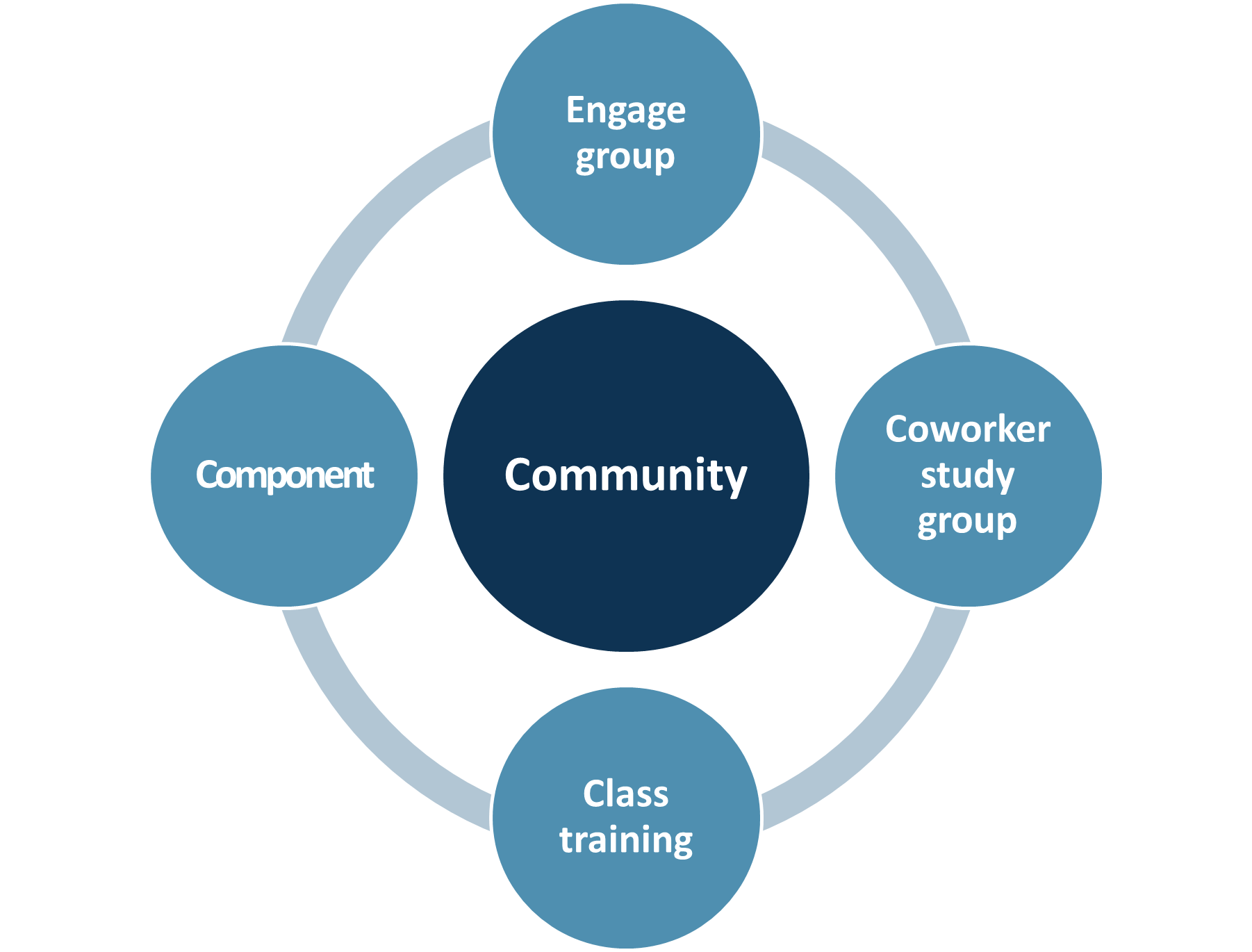 Join an IFMA member engage FMP study group

Create a study group at work

Join an IFMA chapter or component group

Purchase class training to study



Step 4: Understand your course's online resources.
Take a pretest at the beginning of each module to gauge your knowledge.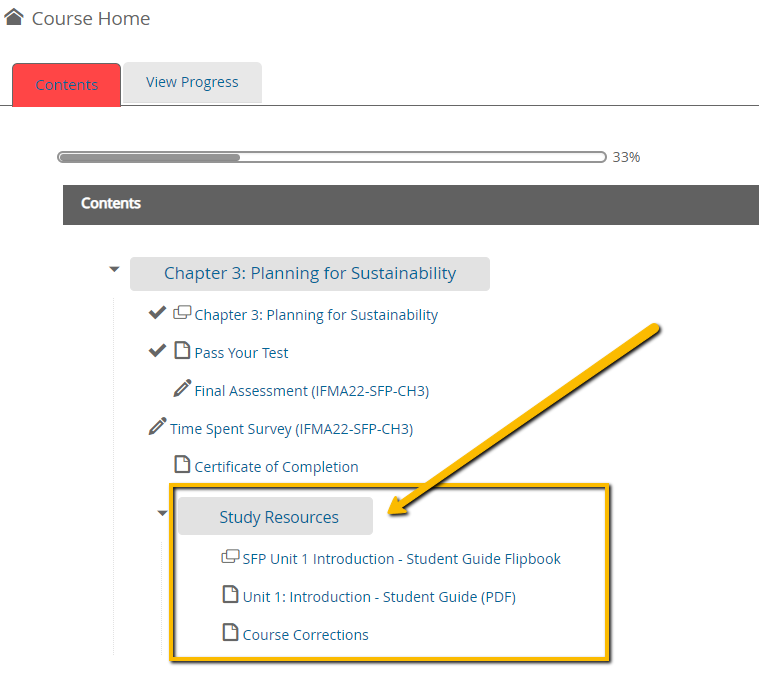 Utilize all your study options including:
Flashcards

Study guides

Case scenarios

Optional printed book



Step 5: Stick to the Plan!
Keep track of the time.

Are you tracking with your study schedule?

Complete each module and final assessment before starting the next one.

Adjust your schedule accordingly.

Each module topic is completely different. You may take more or less time to finish a module than planned.



Congrats! You've passed and it's time to celebrate your credential.
Submit your FMP application to receive:
Digital badge

Digital certificate

Verification of your lifelong credential
Show off your hard work by adding your digital badge to your LinkedIn account, resume and email signature.
Best tips for success:
Don't skip reading the material before taking the exam.

Each module has a final assessment with no proctor. It's an open-book test; use your materials!

We recommend a virtual FMP class if you're having trouble. Attempt the final assessment before your last virtual session.

Don't procrastinate! Studying will take more time than you think.

Make a plan B. Where could you fit in extra time to study a particularly challenging module?



Ready to start your FMP journey?